Stephanie Ozell Smith Brown is the president of Smith Hughes & Associates Incorporated, a company committed to its mission: "To promote knowledge, spiritual growth, health and wellness. In 2002, the corporation's purpose was modified from a Foster Care Home for the elderly to publishing, Health and Wellness, public speaking, and spiritual growth. This reflects Stephanie's belief that optimal spiritual, mental, and physical health result in freedom, in all areas of life.
Stephanie is a Registered Nurse with a BA degree in Management of Human Resources via Spring Arbor University in Michigan, and a Masters of Theology via the International Seminary in Florida. She retired from General Motors in 2012, after working 31 years in the Health Services Department, and married Samuel Brown in 2015. Thus the name change from Hughes when the book was authored in 2002, to Brown.
Through Smith Hughes & Associates Inc. (SH&A), Stephanie teaches Health and Wellness and about the Spiritual Body of Christ. She authored the book QUICKENED! Made Alive Spirit Soul Body and published it in October 2002. This book provides the basis for Spiritual growth seminars and workshops aimed at promoting understanding and healing in the Body of Christ.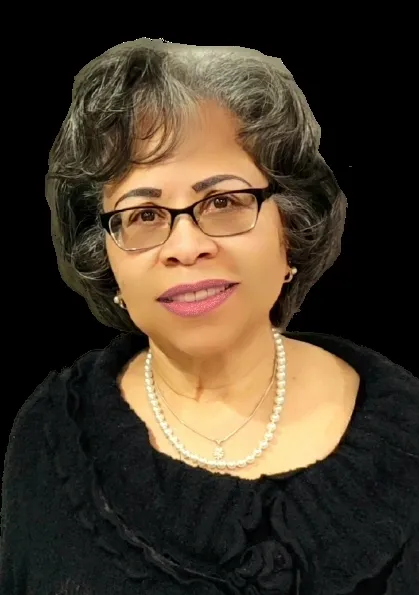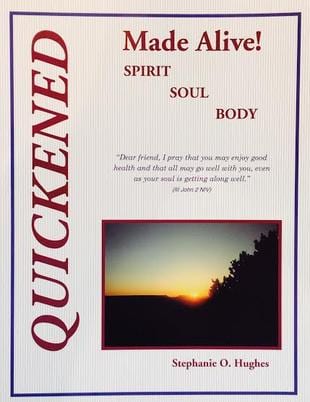 QUICKENED!
Made Alive Spirit Soul Body BOOK $20
(inc. tax, handling, shipping)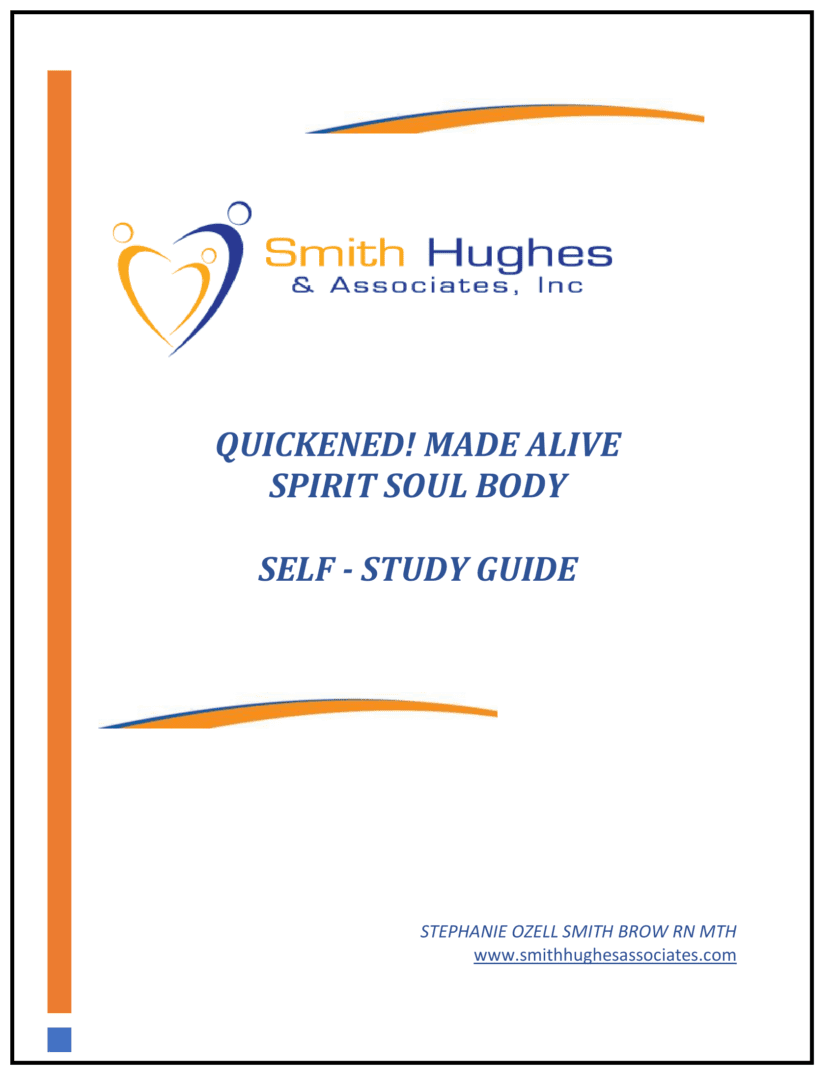 QUICKENED!
Made Alive Self Study Guide $10
(inc. tax, handling, shipping)
Quickened Made Alive! Spirit Soul Body, written by Stephanie O. Hughes, a retired registered nurse manager who has a bachelor's degree in Management of Human Resources and Masters of Theology. The Holy Spirit utilizes expertise in these areas to create astounding analogies and realities that profit all who read.
The workings of ten systems of the physical body: circulatory, digestive, skeletal, muscular, reproductive, integumentary (skin), nervous, endocrine, respiratory, and urinary, are blended with the apostle Paul's Biblical description of the Church as the spiritual "Body of Christ". Members of the Church are likened to cells in our physical bodies to clarify and magnify the importance of interdependence, diversity and group synergy, for the effective working of the spiritual body of Christ, the Kingdom of God on earth.